Rev. Dr. Frances Wattman Rosenau, Pastor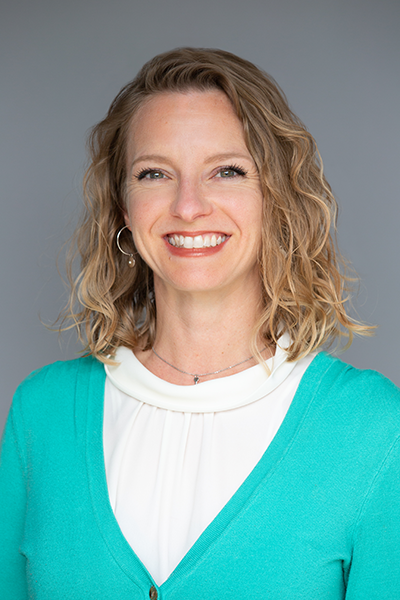 Rev. Dr. Frances Wattman Rosenau's doctoral studies focused on multicultural and multiethnic worship. She has a passion for the global church and has lived in India, Scotland, Arizona, Upstate New York, Paris, and Chicago.
Pastor Rosenau grew up in Tulsa, Oklahoma, where she developed a lifelong love of spring. She studied at Northwestern University (BA), Princeton Theological Seminary (MDiv), and New Brunswick Theological Seminary (DMin).
She served as a PC(USA) Young Adult Volunteer in Southern India, Presbyterian Campus Ministry in Tucson, AZ, as well as churches in Edinburgh, Scotland and Albany, NY.
She feels a strong call to justice in the church and larger community. She has served on the board of the Westside Coalition for Housing and Homelessness as well as the General Plan Advisory Committee for Culver City. She has been pastor of Culver Presbyterian since 2016. Follow her at @AlmostNamedGrace
---
Tom Zehnder, Music Director
Tom Zehnder is an accomplished singer, musician and song-leader. While he has focused his career on composing and writing for the video game, TV and film industry, including the award-nominated score for Van Helsing the Game and many of Ubisoft's Just Dance songs, he has never stopped singing in church.

Raised in Los Angeles, Tom has performed at sacred and secular venues including Yale Divinity School, Catholic Charities 100th Anniversary Gala in Washington, DC; Ghost Ranch, New Mexico; CBGB in New York City and Hollywood's Troubadour and Roxy, among others. While attending UCLA on his way to completing a BA in Music Composition Summa cum Laude, Tom served as Presbyterian Intern under the mentorship of Charles Doak, where he was responsible for co-leading the Bruin Presbyterian Fellowship.

Tom began his Director of Music position at Culver City Presbyterian in November 2015 and is thrilled to be collaborating with Pastor Frances and providing worship music leadership.
Matthew Harikian, Pianist, Organist
A native of Fresno, CA, Matthew Harikian is an experienced pianist, music teacher and arranger. He has performed nationally as a soloist with symphony orchestras and has held faculty appointments at St. Olaf College and Augsburg University teaching music theory. An avid chamber musician, Matthew frequently performs with singers and instrumentalists and is especially active as a choral and opera accompanist.
Matthew holds a Bachelor of Music degree from St. Olaf College as well as master's degrees in piano performance and music theory from the University of Minnesota. He is currently pursuing his doctorate in collaborative piano performance at USC's Thornton School of Music.
In the worship setting, he is passionate about using music by underrepresented composers and his own arrangements of well-known hymns. Matthew joined the Culver City Presbyterian staff in October 2022 and feels blessed to be a part of such a vibrant and loving congregation.
---
Christy Bell, Administrative Assistant
Christy Bell, who joined the church staff in May 2022, also has other part time jobs. In addition to her work at the church, her specialty is her home business, "Spoil Me Fresh," which keeps her busy shopping and cooking for her clients.
---
Georgios Melimopoulos, Audio/Visual Support
Born and raised in Mexico City, Georgios Melimopoulos embarked on a journey in the music industry that led him to Los Angeles, where he honed his skills as an engineer, songwriter and music producer. His passion and dedication opened doors to recording studios, including Atlantic Records; and television shows like "The Late Late Show." Throughout his career, Georgios has had the privilege of collaborating with prominent artists and producers in the pop scene.
At Culver City Presbyterian he is an integral part of the audio/visual team, ensuring that the technical part of our hybrid service works flawlessly.
Jenny White, Child Care Worker
Jenny White graduated from Venice High School and studied early childhood education at Santa Monica College. She has worked with kids for as long as she can remember, starting with babysitting and then moving on to working with the pre-school program at Penmar Recreation Center. She currently works for the City of Los Angeles Department of Building and Safety. She enjoys spending time with her family and friends, going to concerts and sporting events.
We are delighted to have Jenny bringing her experience to the care of our children!
Stephen Ball, Substitute Pianist, Organist
Stephen Ball appreciates the opportunity to praise God through music during worship. Stephen served as the organist/pianist at The Presbyterian Church of Willingboro, NJ, for 36 years, starting in junior high. Additionally, he served as the Director of Music for 12 years. Stephen has enjoyed playing for community and regional theaters in New Jersey and hopes to find theater in Los Angeles to renew this outlet.